Use command+o to make new notes in Obsidian
Like most apps, you can create a new file in Obsidian by using the command+n keyboard shortcut.
I like to use command+o though. This is the command to open the "quick switcher" find and open an existing file, and also provides the option to create a new file if you don't want to select an existing one.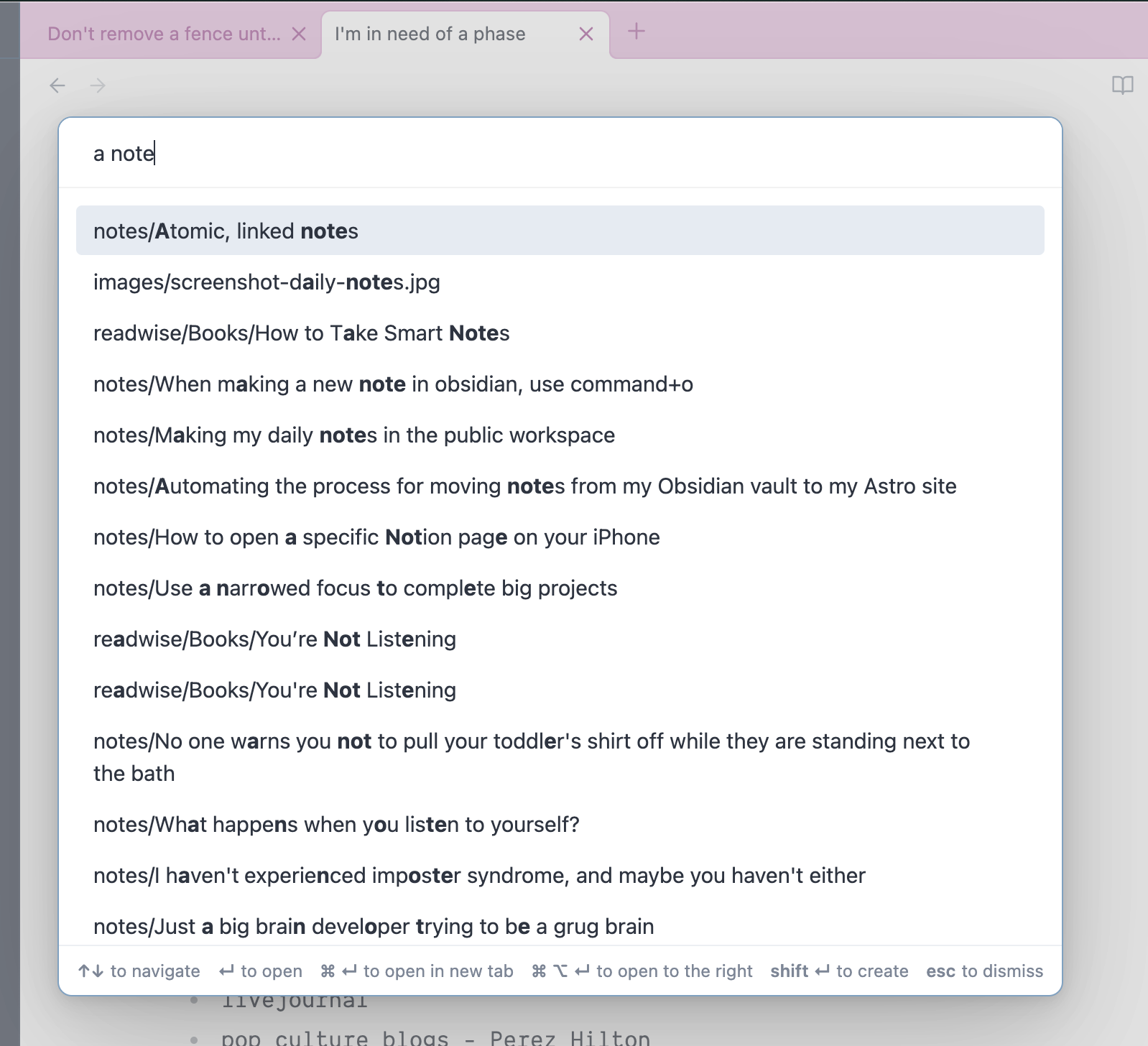 If you don't want to open any of the files that come up with command+o, you can make a new one with the entered text by hitting shift+enter.
By creating files this way I can make sure I don't have a file that exists already with the same or similar name. It prevents the creation of duplicates.