The Minimal theme for Obsidian has checkbox icons
I've been using the fantastic Minimal theme for Obsidian for months but I only recently discovered that it supports checkbox icons.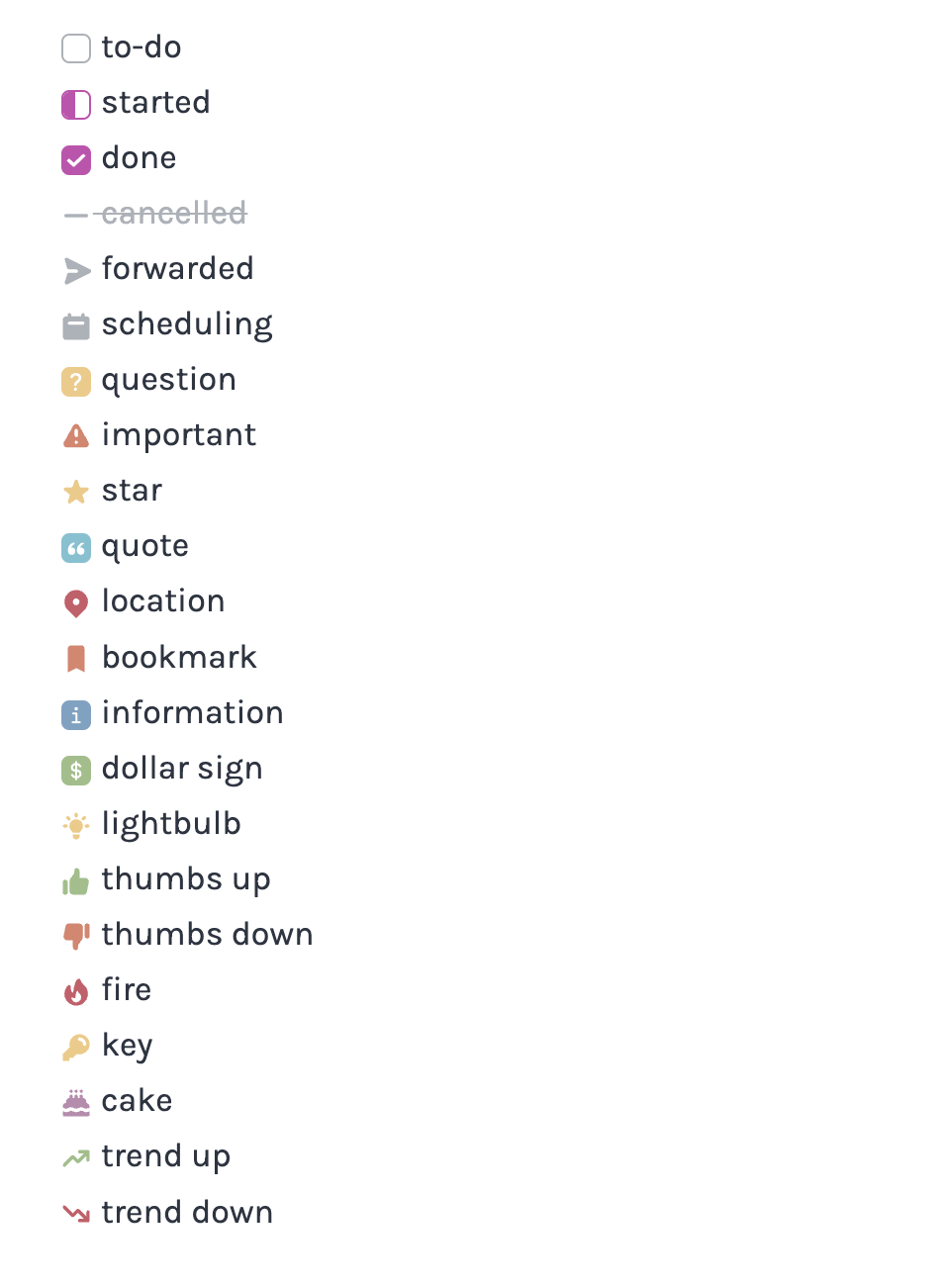 You can find the syntax on the documentation page for Minimal. It includes Bullet Journal style notation! I'm going to add these to my Raycast snippets because I won't be able to remember the letters.